Film Team
Stefano Levi, Filmmaker, Producer, DOP.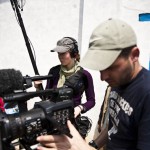 Website: www.stefanolevi.com and www.humantouchpictures.com
Lisa Wagner, Assistant Director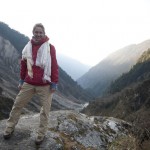 Rosalie Kubny, Sound
Rosalie Kubny studied Political Sciences, Sociology, Law and History and currently holds a Bachelor degree. She has a strong interest in Humanitarian work and Film. Since several years she developed as a freelance sound engineer for documentary projects and participated to several film projects. Out of the Darkness was her first assignment on a humanitarian mission.
Luca Coltri, Director of Photography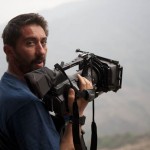 Luca Coltri, is a filmmaker underwater camera operator and scuba diving instructor based in Ventimiglia, Italy. He has extensive experience with documentary film-making and a special talent in managing difficult situations and extreme physicals and mental stress. He worked for National Geographic and BBC and is currently involved in several reportage and documentary projects under- and above-water. He returned from Nepal just in time to assist his wife giving birth to his first daughter Eva.
Website: www.pianetabluvideo.com
Out of the Darkness – Der Weg ins Licht / 2011 / DE / 81′ min / English and Nepali
with Sanduk Ruit, Geoff Tabin and David Oliver Relin
Produced and Directed by Stefano Levi
Produced by Werner Kubny, Per Schnell
Written by Stefano Levi and Lisa Wagner
Directors of Photography: Luca Coltri and Stefano Levi
Field Sound Recording: Rosalie Kubny
Editor: Rainer Nigrelli
Assistant Director: Lisa Wagner
Music by: Prem Rana (Autari) and Markus Aust
Sound Mixing: Matteo Bohé – Recording Studio: Art Audio, Cologne
Recordist / additional Sound Mixing: Kiu Ghaderi – Recording Studio: Air Audio, Leverkusen
Title Design & Trailer: Katrin Heinz
Artwork: Johnny Bauer